History and Philosophy of Ministry
We are a healthy, loving, Bible teaching church.
Hope Now Bible Church was established 2004 as we met for Home Bible studies. The church began a Sunday evening service in February of 2005. We used classrooms at First Presbyterian Church of Fresno. In 2008 we moved into our current facility and began meeting on Sunday mornings.
We teach through the Bible verse-by-verse.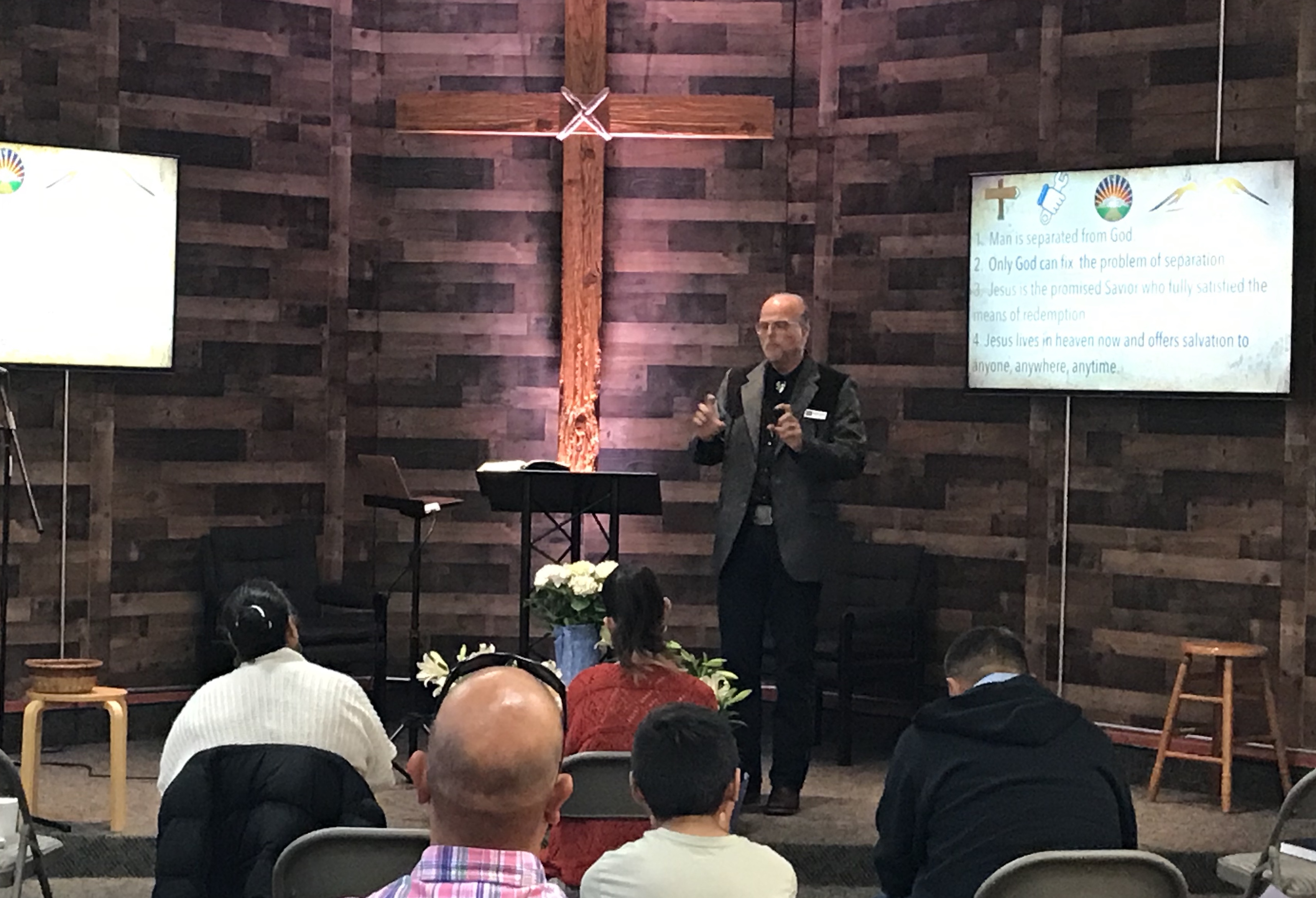 We are fully Grace in our belief, meaning no works or good deeds are required for everlasting life. We are saved only by believing in the our Lord Jesus Christ; his death, burial and resurrection (1 Corinthians 15:1-4).. We are dispensational, pre-tribulational, and pre-millennial.
We reject false additions to faith (Ephesians 2:8,9) such as, surrender, repentance, baptism, or confession. These are all works of a believer, but are not required for salvation.
We believe the mission of the local church is to glorify God and edify (build up) the believers. We do not believe the Church is Israel, nor do we believe we are in the Kingdom now, nor are we building or advancing the Kingdom. We are in the Grace age and the Kingdom will be established, after the church is "caught up", by Jesus Christ Himself when He returns as King at the end of the seven-year Tribulation.
Our mission is not in joining forces with political leaders or various social justice groups. We are not on a mission to move people from poverty to the middle-class, or building better parks or making our community safer. These may all be good things (in fact some in our church may participate in activities such as these on an individual basis), but they distract from the primary purpose of the local church. We are to announce the good news of Christ crucified and risen, and Him only (1 Corinthians 2:2).
To counter secular education that is devoid of God, we teach our children Bible truths and help them memorize God's Word so that they might take Scripture back to their homes, neighborhoods, schools and friends.
[For parents looking for an alternative to government/public school, we recommend they take a look at the John Nelson Darby Academy]