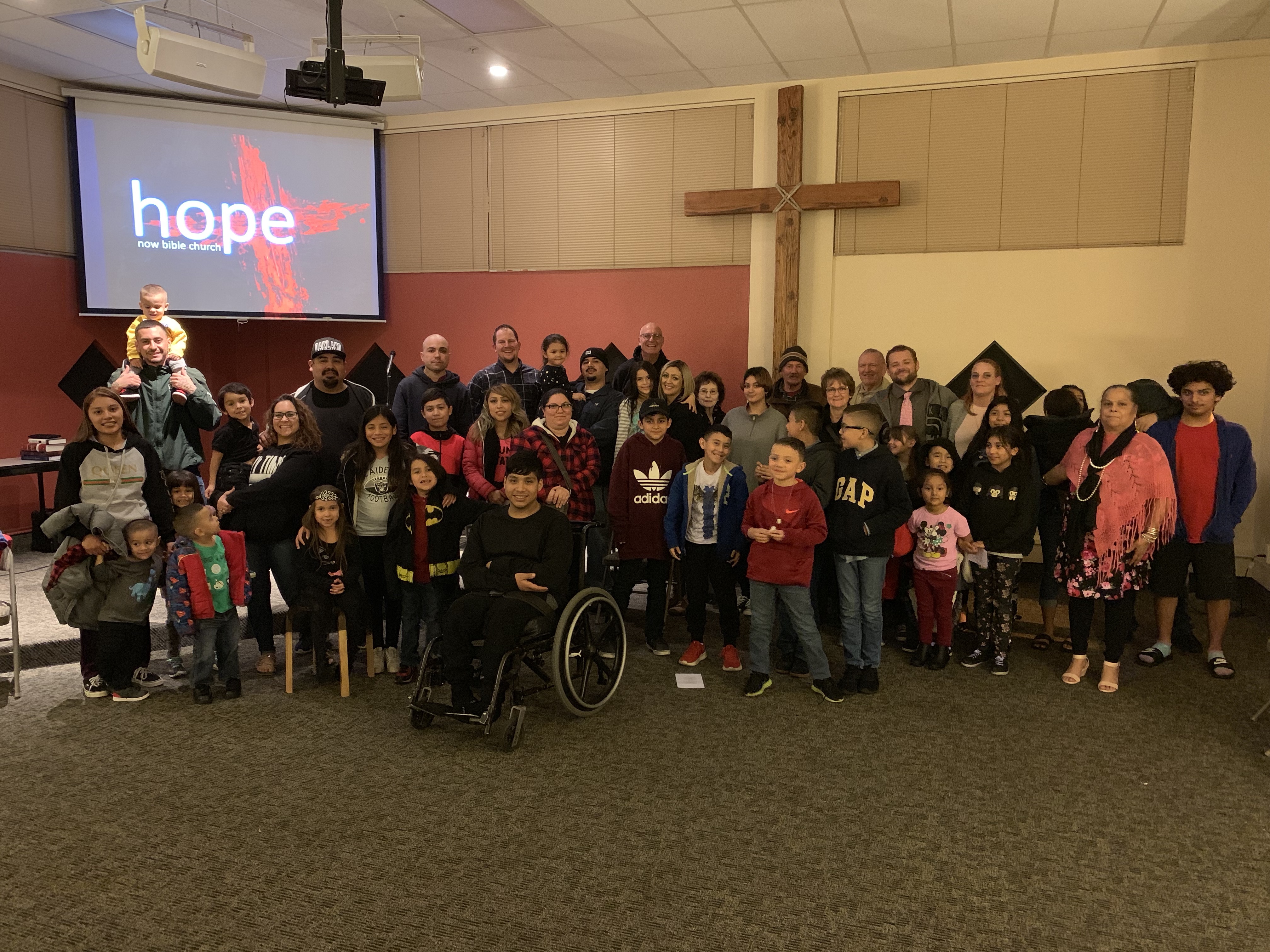 History and Philosophy of Ministry
The idea for Hope Now Bible Church took root in late 2004. After much prayer, the church began in February of 2005.
We teach through the Bible verse by verse, but in context with the whole.
We strive to teach people to fulfill the Great Commission of discipling, baptizing, and teaching others.
We are fully Grace in our belief, meaning no works or good deeds. We are saved only by believing in Jesus Christ alone for forgiveness of sins and eternal life.
Salvation is conditioned solely on faith in Jesus Christ (See Everlasting Life). Grace is a free gift to anyone who believes Jesus as the only Way to eternal life (John 14:6). We reject false additions to faith such as, surrender, repentance (if by that one means sorrow or turning from sins), baptism, or confession. These are all works of a disciple, but are not required for salvation.
We believe the mission of the Church is to make disciples, baptize, and teach. Our mission is not making an attempt to move people to the middle-class or building better parks or making our community safer. These may all be good things and we hope they occur (in fact some in our church may participate in activities such as these on an individual basis) but they distract from the primary purpose of the local church of making disciples. We are to announce the good news of Christ crucified and risen, and Him only (1 Corinthians 2:2).
Our children's ministry is Biblically sound as well. We teach our children Bible truths and help them memorize God's Word so that they might take Scripture back to their homes and neighborhoods.