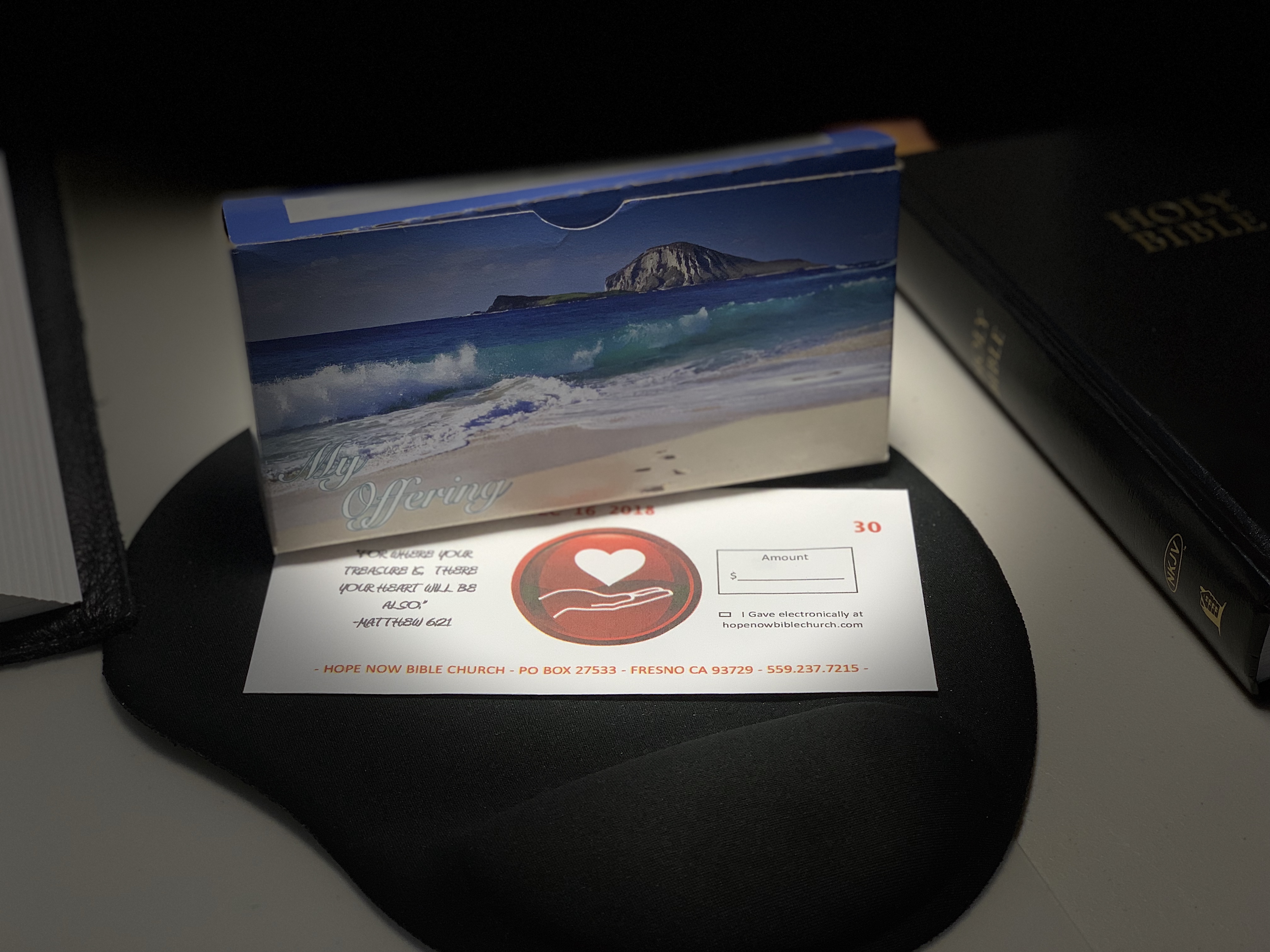 DETERMINING HOW MUCH MONEY TO GIVE TO THE LOCAL CHURCH
Christians are often confused when it comes to how much money they should give to support their local church. Some churches teach that Christians are obligated to give a tithe (10%) of their gross income, but they misuse verses from the Old Testament to prove their point. An objective study of those Old Testament passages by the impartial Bible student reveals that the Old Testament "tithe" wasn't a free-will gift to God at all, but a tax to support the theocratic government of Israel (like income taxes that are automatically deducted from your paycheck each month to support the local and federal government).
New Testament passages are also misused when instructing people on how to give to their local church.
There is scant evidence (if any) in the letters of Paul on how to give to your local church. If anything, his instructions are better applied to the giving of money to poor missionary work. Paul instructs the churches to set some money aside for the poor saints in Jerusalem (1 Corinthians 16:1,2; 2 Corinthians 8:1-5; 9:7). He is not giving instruction for weekly giving.
Giving to the local church in the dispensation of grace is not mandatory, nor should anyone be compelled to give or have guilt if they are unable to give. There are real needs a church must meet: Rent, Insurance, materials, utilities, etc. The pastor should make the needs known and the informed members decide if they would like to help with those needs. The truth remains, "God loves a cheerful giver."
Like salvation, which is by God's grace (Ephesians 2:8-9), everything we do should bear that in mind, including financial giving based on grace giving.